Focus on the Forests
New Study Provides First-Ever Map-Based Assessment of Continental US Mature and Old-Growth Forests
The study identified some 50 million acres of older federal forests as at-risk from logging. These vulnerable forests store the equivalent of 10.6 gigatonnes of carbon dioxide which, if cut down over a decade, would emit the equivalent of 9% of U.S. annual greenhouse gasses. Read the study
Maps of continental US mature forests can be found at here.
Read the press release here
---
The Forest Service Is Experimenting With Relocating Tree Species To Save Them From Climate Change
Assisted migration' has come to the Pacific Northwest, but experts don't agree if it's a good thing or a radical response to a warming world. Read more
by Nathan Giles — Columbia Insight
Setting the Stage: The truth about Carbon, Wildfire, and Biodiversity
Join panelists Drs. Bev Law, Chad Hanson, and Monica Bond for presentations on carbon capture and storage, the role of forests, and the real steps needed to reduce carbon emissions by 40% by 2030; the importance of wildfire and how best to protect communities; and an overview of post-fire habitat and biodiversity.
Forest Carbon Coalition
---
Forest Defense Is Climate Defense
Regional Actions and Events
Sequim Energy Demonstration
Open House
173 Griffith Farm Road, Sequim
9 am — 5 pm Saturday, October 1, 2022
This is a "passive net-zero plus" house, meaning that it uses very little energy and that it produces on-site more energy than required for the house, shop, electric car, and well pump each year.
Attendees must wear masks. Please no small children.
Sponsored by — American Solar Energy Society and The Energy and Environmental Building Alliance
NW Energy Coalition's Fall Conference: Delivering Community Clean Energy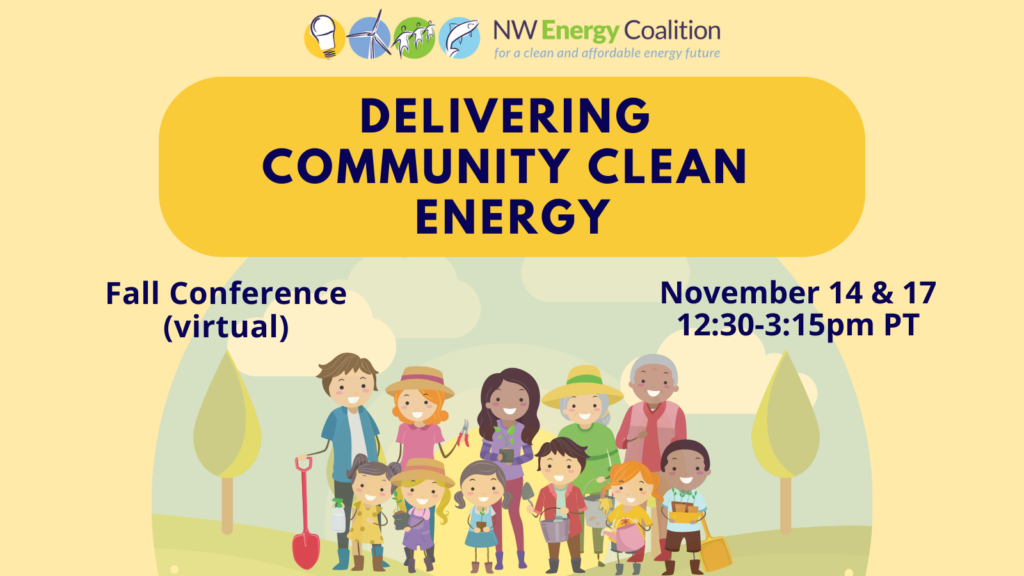 The two half-day virtual conferences will take place on:
Monday, November 14 and
Thursday, November 17
12:30 pm -– 3:15 pm
The conference is $40 for members and $50 for non-members, and open to all. More information can be found on our website.
---

National Actions
P&G is committing planetary crimes
P&G brands like Tide, Pantene, and Crest have the same essential ingredient: palm oil. Where is P&G buying that ingredient? From Royal Golden Eagle, the company directly responsible for land grabbing in Indigenous territory, destruction of critically endangered Orangutan habitat, violence and even child labor abuse in Indonesia.
We can't let climate voters sit out this election.
Two years ago, with record turnout, we voted Trump out of office. This time around, we're heading into the midterms, which historically have much lower voter participation. That's why Greenpeace USA volunteers all over the country are writing and sending personalized letters to climate voters to help turn out the vote, and I'm asking you to join us.
Stop Manchin's Dirty Deal
Write to your Members of Congress to pledge right now to block any efforts to dish out new fossil fuel handouts! The permitting reforms proposed solely benefit the fossil fuel industry. Protecting our communities and climate is more important than giving Senator Manchin another present to take back to his fossil fuel industry donors.
National/International News
---
Who pays for climate havoc?
There is growing grievance against the very rules of the global financial system that the World Bank represents. Climate-vulnerable countries blame those rules for locking them into a spiraling cycle of debt as they try to recover from climate hazards not of their own making — hazards that cost their economies and their people dearly. Read more
by Somini Sengupta Climate Forward
Policy Primer: The Grid Isn't Broken, But Still Needs Fixing
Climate XChange's Dashboard Digest is a deep dive on each of the policies that we track in the State Climate Policy Dashboard and an exploration of how these policies can interact with one another to form a robust policy landscape. The series is intended to serve as a resource to state policy actors who are seeking to increase their understanding of climate policies, learn from experts in each policy area, and view examples of states that have passed model policies. We're continuing our series with policies on utilities and the grid. Read more
Fixing the gaps in US city climate planning
The growing threats from climate change leave the global population no choice: We must decarbonize human activity as soon as possible. That includes changing how we build, travel, generate power, and more to reduce greenhouse gas (GHG) emissions. Achieving such transformative change will require a mix of policy reforms, new technologies, and significant capital investments. Under ideal circumstances, cities, national governments, global organizations, and private business owners would seamlessly work together to orchestrate actions that deliver results at the scale and speed the planet needs. Read more
The Brookings Institution
---
Higher Ground
America's oldest Black town is trapped between rebuilding and retreating.
The flood caused by Hurricane Matthew was at least the 10th major flood in Princeville's 150-year history, and the second in as many decades. It devastated the town, displacing hundreds of people and wiping away entire blocks. Read more
by Jake Bittle — Grist
A global 'disconnect' in full view
As diplomats, heads of state and activists talked about the challenges of dealing with the extreme weather caused by a warming planet, a clear fault line emerged. It was all about what developing nations experiencing climate impacts need and what rich nations — many of which are producing the emissions that are warming the Earth — should provide. Read more
by Manuela Andreoni — Climate Forward
National Newsletters
A daily newsletter by Grist
Friday, September 30 — Hertz strikes a deal for more EV chargers
Friday, September 30 — Hurricane Ian was a powerful storm. Real estate developers made it a catastrophe.
Thursday, September 29 — 'It makes climate change real': How carbon emissions got rebranded as 'pollution'
Thursday, September 29 — The Senate's bipartisan push for EV battery recycling
Tuesday, September 27 — The Emerald City is going even greener

Opinion
What is Hell?
Nation's biggest banker has some thoughts–scientists and Ukrainians would disagree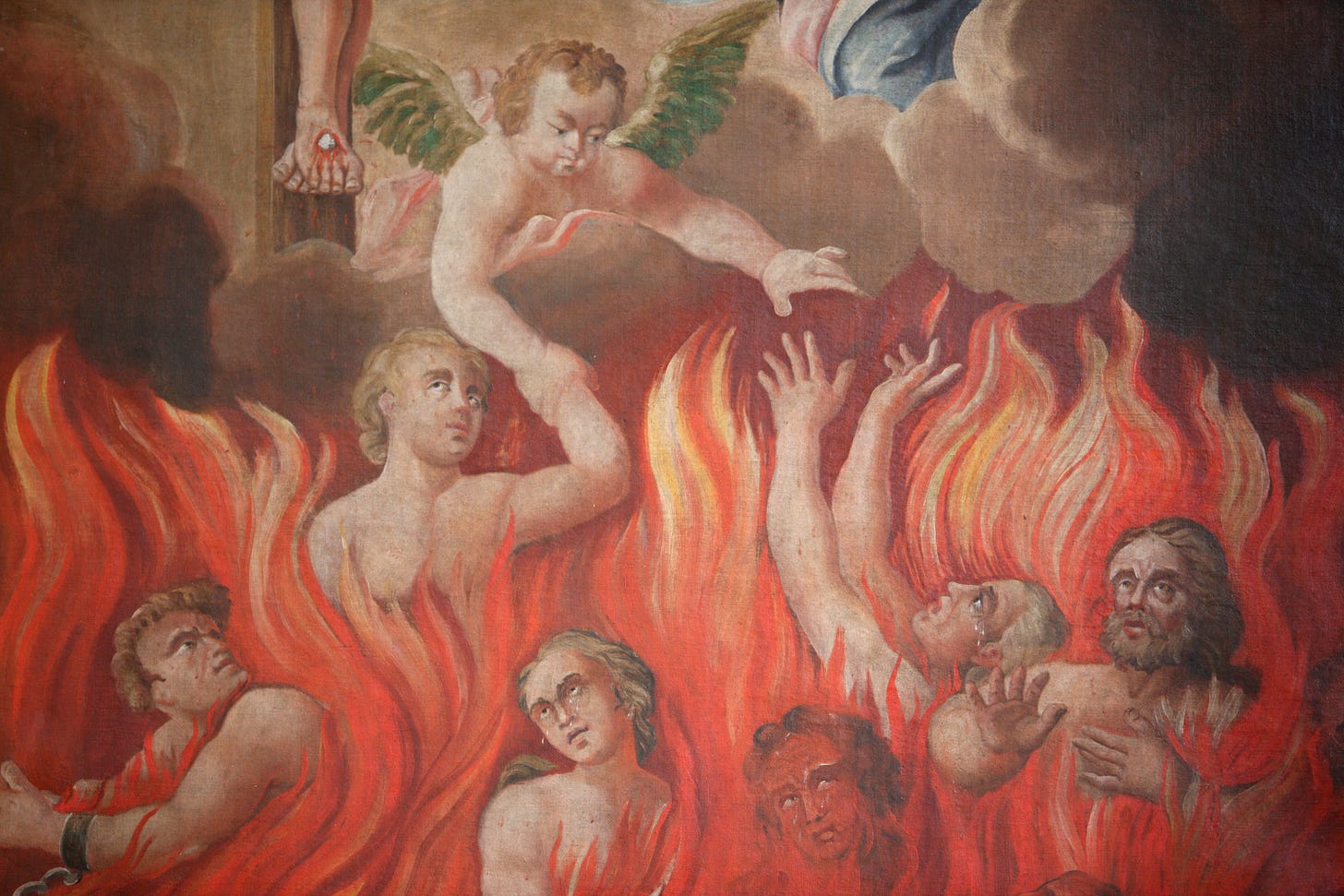 The head of the World Bank got a lot of attention (and rightly so) this week for refusing to answer the simple question of whether global warming was real. But that was only the second most incendiary thing a banker said in public this week; first place goes to Jamie Dimon, CEO of the vastly larger JP Morgan Chase bank (by market cap, the biggest bank that the earth has ever seen). He told a Congressional panel, with great bravado, that Chase had no plans at all to stop lending for the expansion of the oil and gas industry, and that in fact such a plan would be that would be "the road to hell for America."
Read more
by Bill McKibben — Substack
The Global Banker Who's Not Sure the Globe is Warming
Biden's Easiest Climate Call Ever is to Ditch David Malpass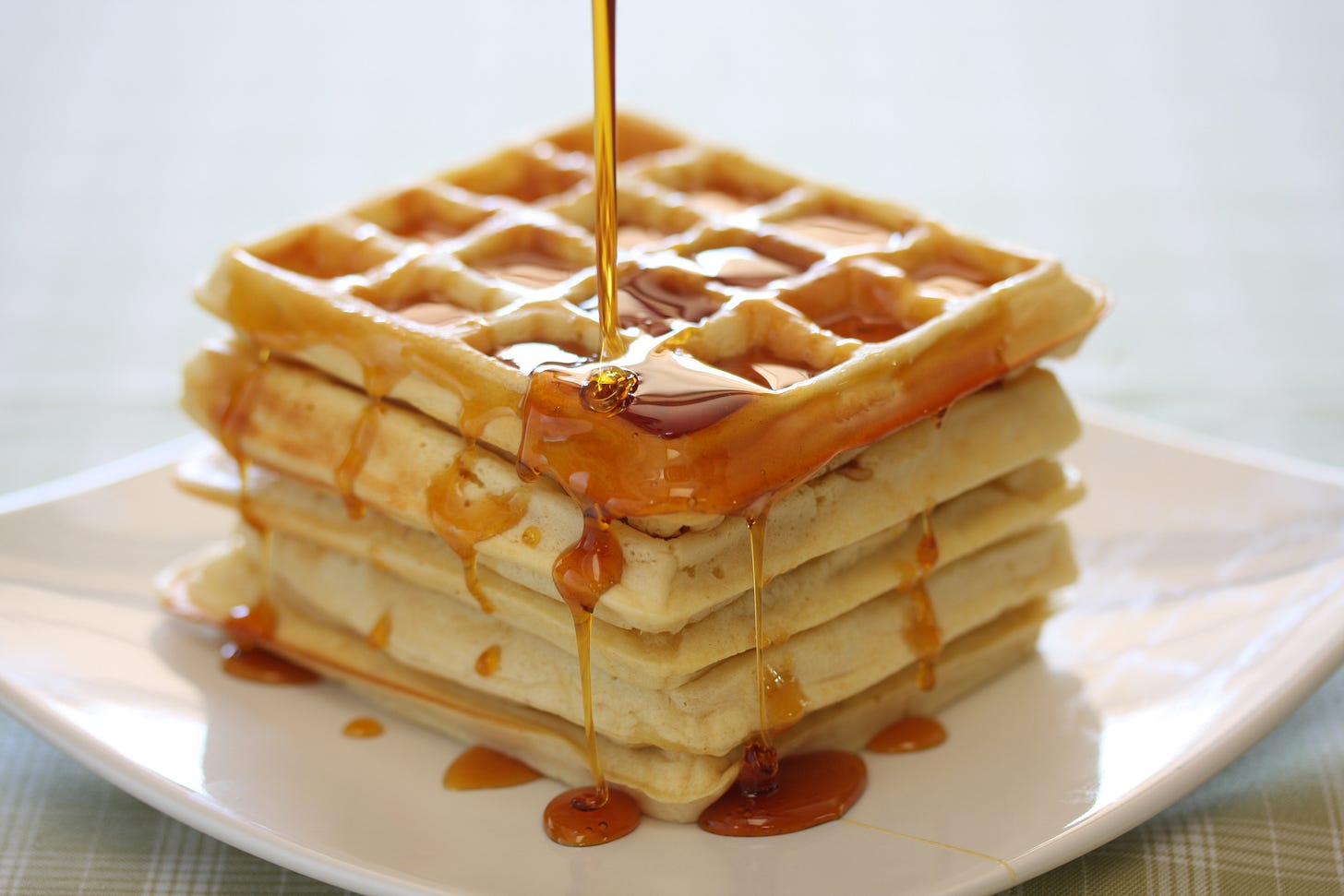 Some essential climate tasks are hard and expensive and take years. And a few could not be easier. President Biden needs—now—to get rid of David Malpass as the head of the World Bank. Read more
Bill McKibben — Substack
Fossil fuel extraction could be contributing to climate change by heating Earth from within
Fossil fuels such as coal, oil and gas in layers and crevices beneath the Earth's surface act as an insulating blanket, trapping heat from the planet's interior. As these deposits have been emptied by fossil fuel extraction, more of that heat could be reaching the surface. Read more
by Rizwan Nawaz and Adel Sharif — The Conversation