From:
Ahlay Blakely (The People's Echo, 350 Seattle), 
Austin Smith (Video, 350 Seattle), 
David Solnit (Art.350.org) 
Hello!

Song is feeling extraordinarily elemental right now more than ever. 

What are some of the oldest songs you can remember? Song is history: slavery, abolition, civil rights, fair wages, the American Indian Movement just to name a few. Songs are like tiny capsules of information that we send into the future, so that the coming generations can know what we were thinking, feeling, doing and how we were acting.

We are inviting you to participate in a simple, virtual musical project to continue to act together in times of technological social distancing. We want to creatively sing out together to protect our communities during this pandemic. Movements have always faced obstacles and creatively innovated to overcome them. This particular song is a part of a campaign called Stop The Money Pipeline – a national campaign launched in January 2020 to pressure J.P Morgan Chase, Liberty Mutual and BlackRock to STOP FUNDING FOSSIL FUELS.
We are inviting you to help us make a video together of the song, 'Stop the Money Pipeline' sung by many together, each from their home and put together in a video that we will share with the world. The song both addresses the funding of the climate crisis, and also the threat of funding a "bailout" of the fossil fuel industry at the expense of peoples–including workers and communities– urgent needs. 

We are hoping to inspire folx across the nation to participate for our upcoming climate strikes on  April 22-24, especially for our Stop the Money Pipeline day on April 23.  

Would you be able to include a video of yourself for this project by Friday April 10th, 5pm. Here's how to participate:

Familiarize yourself with the song: listen to the track & look at the lyrics (both attached here.)

We are asking you all to use your phones to record yourself. Here are some tips on how to make sure the recording is the highest possible quality!
· Audio:
You'll need a phone and another device→  Listen to the track on headphones on one device and record a video of yourself singing along on your phone. (You will sing along with the track playing on headphones, but the video you create should be just your voice.)
· Good Lighting!
Natural light is best. Placing yourself near a window is ideal. 

If natural light isn't available, position a light source so that it is 1) behind the phone 2) slightly above you and angled down 3) at approximately a 45 degree angle to the right or left of you, instead of pointing straight at you.
· Camera Angle
Phone should be either at eye level for the most flattering and personal feel.
· Phone Orientation:
Please make sure that your phone is horizontal instead of vertical. This will work better for sharing the video across multiple platforms.

Here are some examples of what to do: 
…. and what not to do: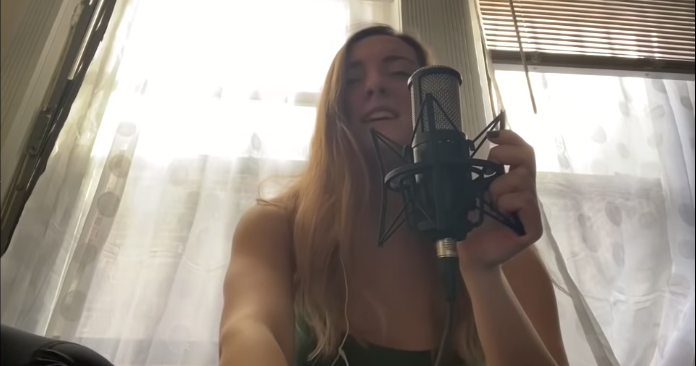 After recording the video, you will send it to our editor via WeTransfer. The website allows you to send up to 2GB of video for free. Just input our editor's email (austin.gsmith@comcast.net), select your video file, and then hit send! If you have any questions, you can email Austin directly at the aforementioned email. 

Here is a video example of what we are inspired by. 
LYRICS:
Stop the money pipeline
May our money and our values be aligned
To life and the future we are loyal
When we stop the flow of money then we stop the flow of oil
More FYI's on recording your video:
Don't worry about sending over a perfect take! We will only be using a small part of what you send and combining with many other people, but it really helps us to have your video of the full song. 

The track we sent you is a rough version of what the music will sound like – we're still tweaking it since this project is happening quickly. The tempo, key, and basic groove will stay the same but this is just the skeleton of the track.

The vocal here is also just a scratch take for you to follow along — feel free to take liberties with the melody and add some harmonies! 

Super excited to hear your voices and send messages into the future together!

In growth, 
Ahlay Blakely (The People's Echo, 350 Seattle)
Austin Smith (Video, 350 Seattle)
David Solnit (Art.350.org)