Events and Related Information
Rally to save Legacy Forests at DNR HQ
Tuesday, 9/6/22 – 8 am – DNR headquarters
On 9/6/22 at 8:00 AM, there will be a rally to stop the clearcutting of Washington State's last remaining mature legacy forests in front of the Department of Natural Resources (DNR) at 1111 Washington St SE, Olympia, WA 98504. Olympic Climate Actions is organizing this rally along with groups around the state to tell DNR to manage our forests not just for timber revenue, but also for climate change and biodiversity, and these 80,000 acres of 80+-year-old Legacy Forests, currently on the chopping block, are crucial to saving NOW!
The State Supreme Court recently ruled that DNR can manage public lands for multiple uses to serve all the people of WA, not just for timber harvesting, so the time is now to tell the DNR that "Washington forests are for all the people!" At the rally, our groups will share our Call to Action (which you can also sign) on seven reforms needed by DNR to better manage our forests.
Please REGISTER to let us know you are coming, and use this OCA carpool link to offer or get rides. Bring signs and as many friends as you can! Some signage suggestions are: "Save Legacy Forests," "Legacy Forests: The Old Growth Forests of Our Future," "Protect Legacy Forests AND invest in rural communities," "WA Forests are for 'All the People,'" "Forest Defense is Climate Defense" and "Legacy Forests: Worth More Standing!"
We look forward to seeing you on September 6th!
—Link for event posters—
The comment period on older Federal forests has been extended to Aug. 30 — please submit your comments. Some points to stress to the federal agencies:
Ensure that "mature" forests are defined in a manner that protects the majority of carbon, wildlife habitat, and watersheds on the landscape (using 80 years as a benchmark). "Old growth" has been fairly well defined, but "mature" needs a more rigorous definition.
Ensure that maturity is defined in a way that allows for the recovery of old-growth forests that have been lost to logging.
The biggest point is the need for a rule for protection, not just a definition – the definition is the focus of this federal register notice, but we can't afford to wait to protect these forests.
Campaign factsheet
Executive Order factsheet
Mature and old-growth forest science factsheet
"Worth More Standing" report
Solutions
10 Evergreen Opportunities
for Climate Action
The State of Washington is taking action to reduce greenhouse gas emissions. Local leaders across Washington are also taking bold and innovative steps to reduce greenhouse gas (GHG)
emissions and respond to climate impacts.

Here are ten evergreen opportunities to link up these actions, build momentum, and achieve transformation.
350.org is hosting a week of trainings for organisers around the world.
Thursday, September 1 and Friday, September 2, 2022
Whether you're feeling disconnected after the pandemic, or if you're looking for frontline fights to support at UN Climate Conference COP27 at the end of this year — this is the place for you to connect to the global climate movement.
Brianna Fruean, Mitzi Jonelle Tan, Rebecca Solnit, Yeb Sano, Bill McKibben, and leaders from communities directly impacted by the climate crisis will join the discussions and help us weave big themes out in the movement landscape with practical stories of how people are adjusting to the changing landscape.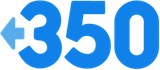 National Actions
Tell the Biden Administration: No New Offshore Oil and Gas Leasing
Every gallon of oil extracted from our coastal floor is possible because of a lease sale. Data proves that new federal leasing won't lower gas prices now or for decades — but it will irreversibly harm our communities and our environment, all while fast-tracking climate disaster.
The Biden administration has a unique and critical opportunity in 2022 to determine the future of offshore leasing in federal waters for the next five years through the Five-Year National Outer Continental Shelf Oil and Gas Leasing Program. This plan determines how — or, crucially, if — the United States uses its assets in federal waters, namely underwater oil and gas. Part of this process requires the public — like you — to provide input on the future of offshore oil and gas leasing.
Tuesdays — 12-1 pm
---
Evergreen Future Weekly Action Update
Weekly trainings on relational organizing and building power within your own social network will be held on Zoom.
Join Zoom here (after registering)
---
Email Trans Mountain's insurers: Drop the pipeline now!
Local residents in Hope, the territory of the Stó:lō First Nation in British Columbia, were horrified to discover dozens of dead salmon lying on the banks of the Coquihalla River – many with eggs in their bellies. Just days before, the spawning salmon were seen struggling to swim upstream through an active Trans Mountain construction site.
Trans Mountain is currently digging up the river bed in the midst of a crucially important salmon spawn, with total disregard for the already declining salmon stocks in B.C.
Tell Congress to stop fastrack of pipeline permitting
As part of the deal to pass the Inflation Reduction Act, Senators Manchin and Schumer are introducing a separate piece of legislation that would fast-track permit approvals for dangerous fossil fuel projects in September.
Pipeline permitting is not budget-related. And since the Inflation Reduction Act passed under special budget reconciliation rules, pipelines were ruled out of order.
---
Thank Your Rep. for Taking Climate Action!
Congress passed the largest investment in U.S. climate action ever — and your representative's vote was crucial. Send a message of thanks now.
---
Help staff your local polling place
In 2020, America faced a record shortage of poll workers, and over 700,000 people stepped up via Power the Polls to help address that challenge. That was just the beginning.
In 2022, we're already seeing the need for more poll workers. Our democracy depends on ordinary people who make sure every election runs smoothly and everyone's vote is counted. You can make sure we have safe, fair, and efficient elections for all: step up and become a poll worker in your community this year.
---
Hold the House!
The Inflation Reduction Act isn't perfect. You've watched a $6 trillion bill get whittled down to a $700 billion bill over the course of the last year – still the biggest investment in climate ever, but too much was left out and too much more was added in by Sen. Joe Manchin and the fossil fuel interests who are his real constituency.
Our strategy requires more legislation in 2023. A Civilian Climate Corps. The child tax credit. All the stuff in the original Build Back Better that made it harder for the fossil fuel industry to keep polluting. Manchin vetoed everything that operated as a "stick" to the fossil fuel industry so that the final bill is strictly "carrots" for the clean energy industry. But if we make Manchin meaningless and hold the House, we'll be in a position to demand more.
---
TELL BLM: STOP THE WILLOW CLIMATE DISASTER
On July 8, 2022 the Bureau of Land Management (BLM) released a Supplemental Draft Environmental Impact Statement (SDEIS) addressing the implications of ConocoPhillips' Willow Project for America's Western Arctic. This project is a disaster for this fragile Arctic region, home to Indigenous communities and bountiful wildlife including caribou, fish and migratory birds. And it's a disaster for our climate. Submit a public comment to prevent this project from moving forward.
The first Willow hearing on Monday started with quick comment denying residents' closest to the drilling site request for an extension to complete their summer subsistence activities. While it took BLM over three weeks to address this request by residents and members of Congress, the announcement was even more upsetting because BLM had promised an extension just 72 hours earlier.
Mayor of the community Rosemary Ahtuangaruak explained to reporters, "[T]he reversal created substantial logistical problems for Nuiqsut[…] August is also one of the busiest seasons for subsistence harvesting and many residents are already out moose and caribou hunting, […] and getting ready for the fall whale hunt."
It is deeply disturbing that the people closest to the Willow project have to choose between participating in seasonal subsistence activities or this rushed comment period that will determine the fate of the lands and waters surrounding their community. There is no reason to rush the Willow decision… especially at the expense of local input.
The rush also makes no sense when you consider that ¾ of the public comments in the first hearing were opposed to drilling. People want clean air and water. And they want thriving wildlife that will sustain their communities
National/International News
---
---
Kicking oil companies out of school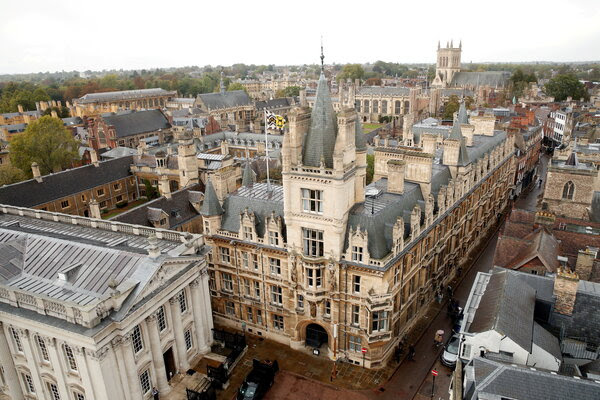 Faculty and senior staff at the University of Cambridge are poised to vote on a measure that would require the university to stop accepting funding from coal, oil and gas companies. It would be the first leading university to do so, and a vote could happen as early as this autumn.
A huge side benefit of the new climate bill
America's first major climate law — is an important step in the fight against global warming. But even if all countries take fast, decisive action to cut greenhouse gas emissions, it'll take some time for the planet's temperatures to stabilize.
Public health gains from the measure, on the other hand, should be much more immediate. Today, I'll explain the various benefits and why they matter. Read more
by Manuela Andreoni
What Does the Inflation Reduction Act Really Mean for Climate Survival?
In many regards, the Inflation Reduction Act of 2022 is a story of contradictions. Narrowly passed over unanimous Republican opposition in the Senate last week, the bill is expected to pass the House of Representatives soon. The IRA bill devotes $369 billion to accelerate the transition to green energy, making it by far the biggest climate change legislation in US history. But the price of West Virginia senator Joe Manchin's support was the inclusion of measures intended to boost fossil fuel production. The bill moves to rectify some long-standing environmental injustices, but the additional fossil fuel permits and auctions that Manchin secured could further burden disadvantaged frontline communities. Read more
---
National Newsletters
A daily newsletter by Grist
 Friday, August 19 — Luxury hotel chain is paying up for mismanaging its hazardous waste.
Thursday, August 18 — The petrochemical industry is convincing states to deregulate plastic incineration
Wednesday, August 17 — The temperature threshold the human body can't survive
Tuesday, August 16 — Scientists unravel the origins of the Southwest's monsoon
Monday 15 — A Mass-ive new climate law
Opinion
One Down
Reflections on a Remarkable Year
I've been writing this newsletter for a particularly remarkable trip around the sun. It's been a pivot year: the U.S. Congress finally passed climate legislation, by the thinnest of margins, and filled with all the gifts to Big Oil that Joe Manchin could cram in. But it's what we should have done 30 years ago: started moving aggressively towards clean energy.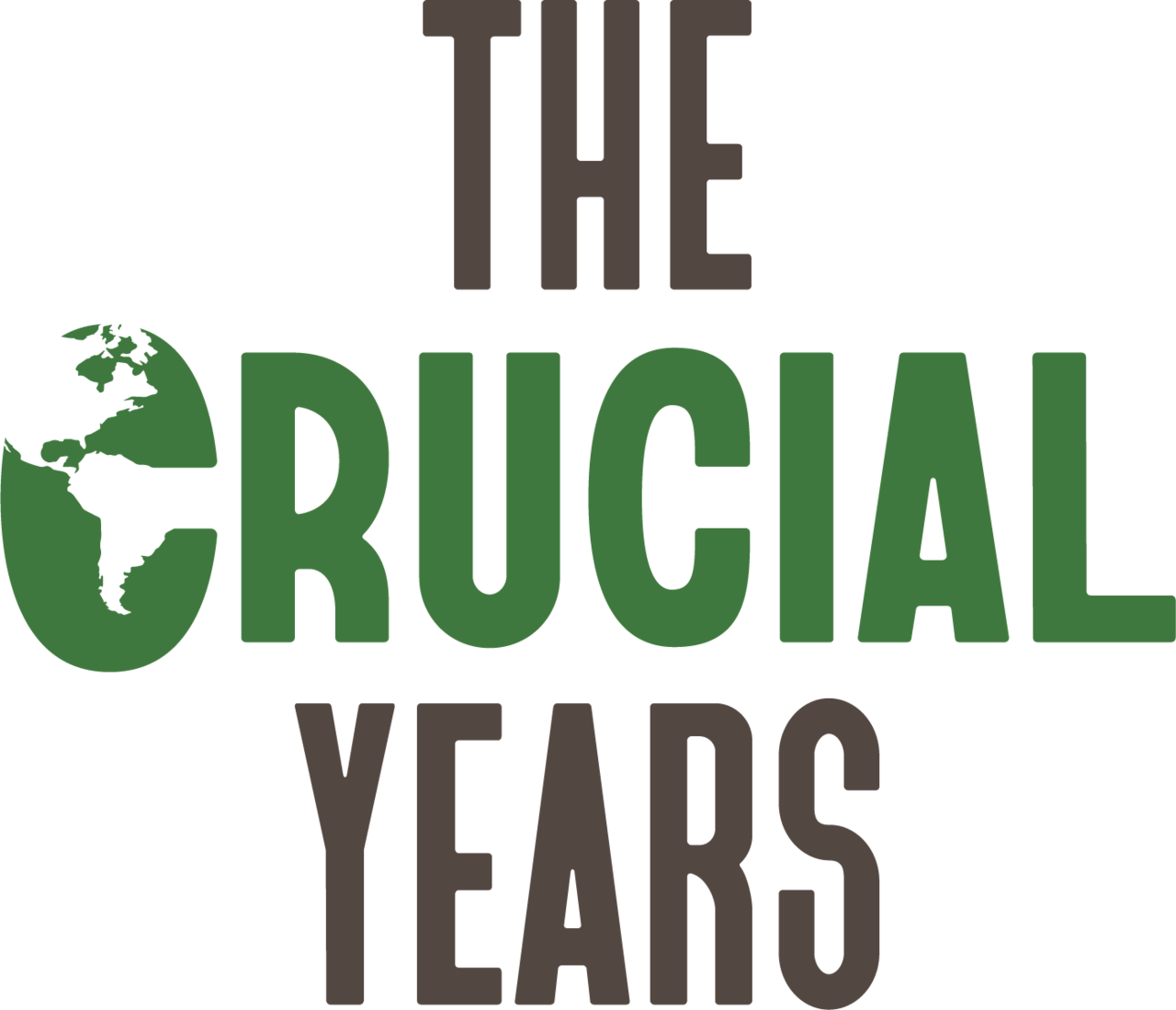 So now the game is on.
Read more
by Bill McKibben

House passes the Inflation Reduction Act, the 'most significant' climate bill in US history
Democratic lawmakers in the United States House of Representatives voted to pass the Inflation Reduction Act of 2022, or IRA, on Friday — the final obstacle in the bill's path to President Joe Biden's desk. The IRA's $369 billion for clean energy and energy security represents the largest federal investment in combating the climate crisis in U.S. history. The legislation is forecast to reduce domestic emissions 40 percent below 2005 levels by the end of this decade, provided the private sector and other parts of the economy continue to reduce emissions at a reliable rate. The bill passed 220 to 207. Every House Democrat voted for the bill. Republicans unanimously opposed it.
No One Owes Joe Manchin Anything
Acting on climate doesn't entitle him to the pipeline of his choice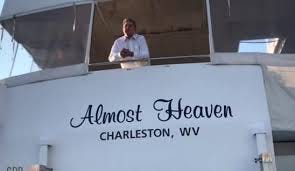 Assuming that the Democratic majority in the House passes the massive climate bill this week, the next round for federal climate action will come when Congress returns after its August recess, and it will center on something euphemistically called 'permitting reform.'

by Bill McKibben
---