Schumer-Manchin bill aka The Inflation Reduction Act of 2022
Critiques from Rachel Fazio and Dominick DellaSala
Let's toast to some success! However, here are critiques of the new bill from Rachel Fazio of the John Muir Project and Dominick DellaSala of the Wild Heritage Project, both sponsored by the Earth Island Institute:

Dominick DellaSala <dominick@wild-heritage.org> wrote:
it's missing mature forest protections – a major problem – it has tax credits for biomass – a major problem – there are other issues too – but those are two biggies! And I have to snicker at the $50,000,000 price tag to do the mature/OG inventory – as we already did this for a tiny fraction of the cost – they will spend down this amount and drag their feet for the next year! Read more
What the surprise deal means for climate
It could be a game changer.
Months of negotiations among Democrats in the Senate produced an agreement on Wednesday to make big investments to get fossil fuels out of the nation's energy system and nearly meet the pledges that the United States has made under the Paris climate accord.
If passed, it would be the largest investment in renewable energy in the history of the United States.
The agreement comes two weeks after Senator Joe Manchin, a West Virginia Democrat, rejected a similar package, saying he feared it would aggravate inflation. Those worries apparently vanished. The latest package is called the Inflation Reduction Act. Read the full story

If you want to know who changed Manchin's mind–you did
The bill—now called the Inflation Reduction Act—is no unmitigated victory. It is larded with presents for the fossil fuel industry, in return for the gifts they've lavished on Manchin. And it may come with real defeats: the fear is that when all the details are revealed, Biden will have committed himself to backing absurd projects like the MVP pipeline.
Read the full story
by Bill McKibben
Solutions
In a first, researchers connect the dots between EVs, global wildlands, and emissions avoided
Under a full electrification scenario in the US, 4.4 million hectares of land could be saved (mostly in Brazil, China, and India), and the CO2 emissions of all gas cars in the US could be halved. Read more
by Emma Bryce
Regional Actions
Only a month left to convince Trans Mountain's remaining insurers not to renew their contracts with the pipeline
The Trans Mountain tar sands pipeline must renew its insurance every year, giving us another opportunity to stop the Trans Mountain pipeline in its tracks. Read more
Call on Trans Mountain insurers to drop the pipeline
---
Speak Up for California National Forests
California's Sierra and Sequoia national forests, in the iconic mountains of the Southern Sierra, are essential homes for imperiled species like California spotted owls, fishers, Yosemite toads and black-backed woodpeckers.
But newly released management plans for these forests fail to protect wildlife, wilderness and the old-growth forests that help fight climate change. Instead they favor logging.

Tell the U.S. Forest Service to go back to the drawing board with these critical plans.
Act Now—Don't Let Pro-Dam Interests Strip Immediate Snake River Dam Breaching from NOAA Report
Our activism NOW, for the salmon and the Southern Resident Killer Whales is more important than ever. Just recently, NOAA sided with saving fish and orcas, but this can change quickly without our input.
Please use this single-click link to Submit your comments directly to Washington Department of Fish & Wildlife, Senator Murray, Governor Inslee, NOAA, the Whitehouse Council on Environmental Quality, and Idaho Representative Mike Simpson.
National Actions
What Is the Willow Project? ConocoPhillips' Disastrous Plan to Drill in the Western Arctic
The single largest proposed oil extraction project currently threatening our public lands. Here are four key reasons why the Department of Interior must stop this project once and for all.
---
This is the Week! Tell Biden to declare a climate emergency
President Biden can acknowledge the global crisis, and call Joe Manchin's bluff, by signing an executive order declaring a climate emergency under the National Emergencies Act. And this symbolic declaration must be accompanied by real executive action.
---
Save America's climate-critical forests from logging
Forests can help save us from the climate crisis — especially our nation's mature and old-growth forests.
These vital forests fight climate change by removing and storing carbon naturally, protect drinking water for our communities, and provide habitat for at-risk wildlife.
Unfortunately, mature forests on federal lands are under threat by timber companies that want to log these critical carbon capturing ecosystems for profit. And even worse, the federal agencies charged with managing federal forests — the U.S. Forest Service (USFS) and Bureau of Land Management (BLM) — continue to encourage logging.
In April, President Biden issued a welcome executive order that recognizes the importance of mature and old-growth forests in the fight against climate change. It directed government agencies to inventory these forests nationwide, identify threats to them, and develop policies for their protection. It was a move in the right direction, but urgent action is needed to ensure these climate-critical forests are meaningfully protected from logging.
Mature trees are a small fraction of total trees. But they have an outsize impact, absorbing tens of millions of tons of carbon pollution, and retaining most of that carbon for decades, even when dead. And the lion's share of the country's remaining mature and old-growth forests are on federal lands.
Protecting mature trees means saving more than just our climate. They are naturally more fire-resistant. And they protect water quality and provide habitat for wildlife.
Furthermore, America no longer gets significant lumber from mature and old-growth forests on federal lands. Ninety-four percent of our wood comes from other sources, and private industry and timber towns have effectively made the transition to sourcing and processing smaller trees. When mature trees are logged and processed, much of their stored carbon is rapidly released — and recapturing it through forest regrowth takes decades or centuries.
But the climate crisis is upon us now. We do not have decades or centuries to regrow forests. We must protect carbon-absorbing mature forest stands today!
Remind USFS and BLM to follow through on the promise of the President's executive order and implement a strong, lasting rule that protects mature forests on federal lands from logging!
Introducing Parched, a free limited-run newsletter on extreme drought
Over the course of the next several weeks, we'll be bringing you stories about the megadrought in the West and the questions it raises about hydropower and lithium mining, both key to the transition to clean energy. We'll be looking into the health risks from evaporating lakes, the emerging market for water futures trading, where funding for drought resilience from last year's infrastructure money is going, and the desperate measures people are taking to access water. We'll also be talking about the science of drought, answering questions like "What does it mean when it rains during a drought?" and "How much rainfall do you need to declare a drought officially over?" Click here to sign up
---
Tell President Biden: No more oil and gas leasing on our shared public lands and oceans!
The humanitarian crisis in Ukraine has shown us all that petro-states like Russia are using fossil fuels as a weapon to hold the world hostage. And Big Oil is exploiting the crisis to expand its already record profits.
Now, fossil fuel lobbyists are pressuring the Biden administration to open up even more of our priceless shared public lands and oceans to destructive oil and gas drilling.
We must get our government out of the fossil fuel business, end our dangerous dependence on fossil fuels, and protect our planet from the catastrophic consequences of climate change.
---
Big Oil is killing the planet and its inhabitants.
Pollution from fossil fuel emissions is responsible for 1 in 5 premature deaths globally. The industry KILLS over 8 million people every year through heart disease, cancer, and more.
And people who live near industrial plants and Big Polluters are exposed to the HIGHLY DANGEROUS AIR QUALITY levels in the United States. But the burden of living in proximity to polluters is not shared evenly. Communities of color and low-income communities are taking the brunt of the pollution.
Sign the petition: We must pass the Build Back Better Act to ensure a clean, green future for all.
National/International News
---
---
Rejecting 'Business as Usual' While Planet Burns, Students Vow to Occupy Schools Worldwide
Students from around the world announced Tuesday their intention to "disrupt business as usual" at their universities and schools this fall, pressuring administrators and policymakers to ramp up efforts to combat the climate crisis by holding occupations and refusing to attend classes as normal.
Dozens of students and student groups co-signed an op-ed published by The Guardian, promising that their new campaign, "End Fossil: Occupy!" will include young people from across the globe demanding "the end of the fossil economy."
"Taking a lesson from student activists in the 1960s, the climate justice movement's youth will shut down business as usual," said the organizers. "Not because we don't like learning, but because what we've learned already makes it clear that, without a dramatic break from this system, we cannot ensure a livable planet for our presents and futures."
The occupations of hundreds of educational institutions will take place between September and December 2022, they said.
Read the full story
by Julia Conley – -Common Dreams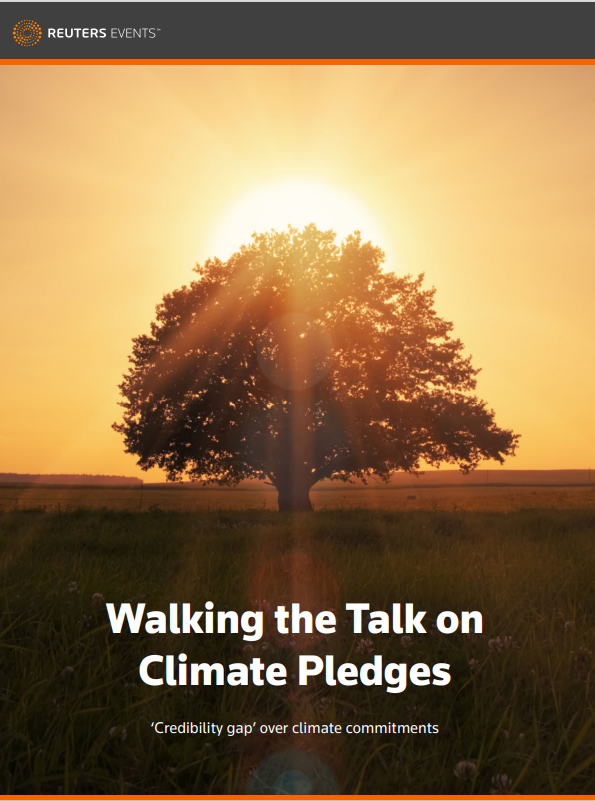 To avert a climate catastrophe, the pressure is on for businesses to 'walk the talk' and make 'bold pledges' but matched by concrete, measurable action", according to U.N. General Secretary, Antonio Guterres.
Reuters Events have just published a 28-page briefing on the latest analyses and ground-breaking initiatives that are shaping businesses' climate commitments and action, to help you deliver an ambitious transformation of your own.
Download the complimentary 28-page briefing here
Insights in this report include:
Understanding the critical role Biden's Build Back Better bill has on the global climate progress
Tackling deforestation and habitat loss within the supply chain
Exploring the growing focus on green labelling to meet growing, consumer demand for 'greener' products
Unlocking the power of corporate and government incentives are helping companies remove carbon directly from the atmosphere
Western Europe demonstrates the unavoidably global nature of the climate problem.
Where emissions have fallen
Western Europe has done more to reduce its greenhouse gas emissions over the past three decades than any other region in the world.
It has vastly expanded solar and wind power. It has introduced carbon taxes and other policies to increase the cost of dirty energy. In all, the European Union has cut its greenhouse gas emissions by about 30 percent since 1990, much more than the U.S., Canada, Japan, Australia or other affluent countries.
But Europe's clean-energy progress has not protected the continent from the growing ravages of global warming. "That's the problem with CO2," as my colleague Henry Fountain said, referring to carbon dioxide, the primary greenhouse gas. "It doesn't respect borders." Read the full story
National Newsletters
A daily newsletter by Grist
Friday July 29 — a new government website aims to mitigate the health risks posed by heat waves.
Thursday July28 — Massive flooding in Kentucky engulfs homes, leaves at least 15 dead



Opinion
The cooling problem
It's crucial to improve cooling and how we can do it. Many fixes are already within reach.
One 2019 research paper estimated that between 1.8 to 4.1 billion people may need air-conditioning to avoid heat-related stresses under current conditions but do not yet have access. In Africa, where more than half the population lives in a hot climate, only 5.6 percent have an air-conditioner.

Read more
by Somini Sengupta
If this isn't an emergency, what is?
Time to get presidentially serious about climate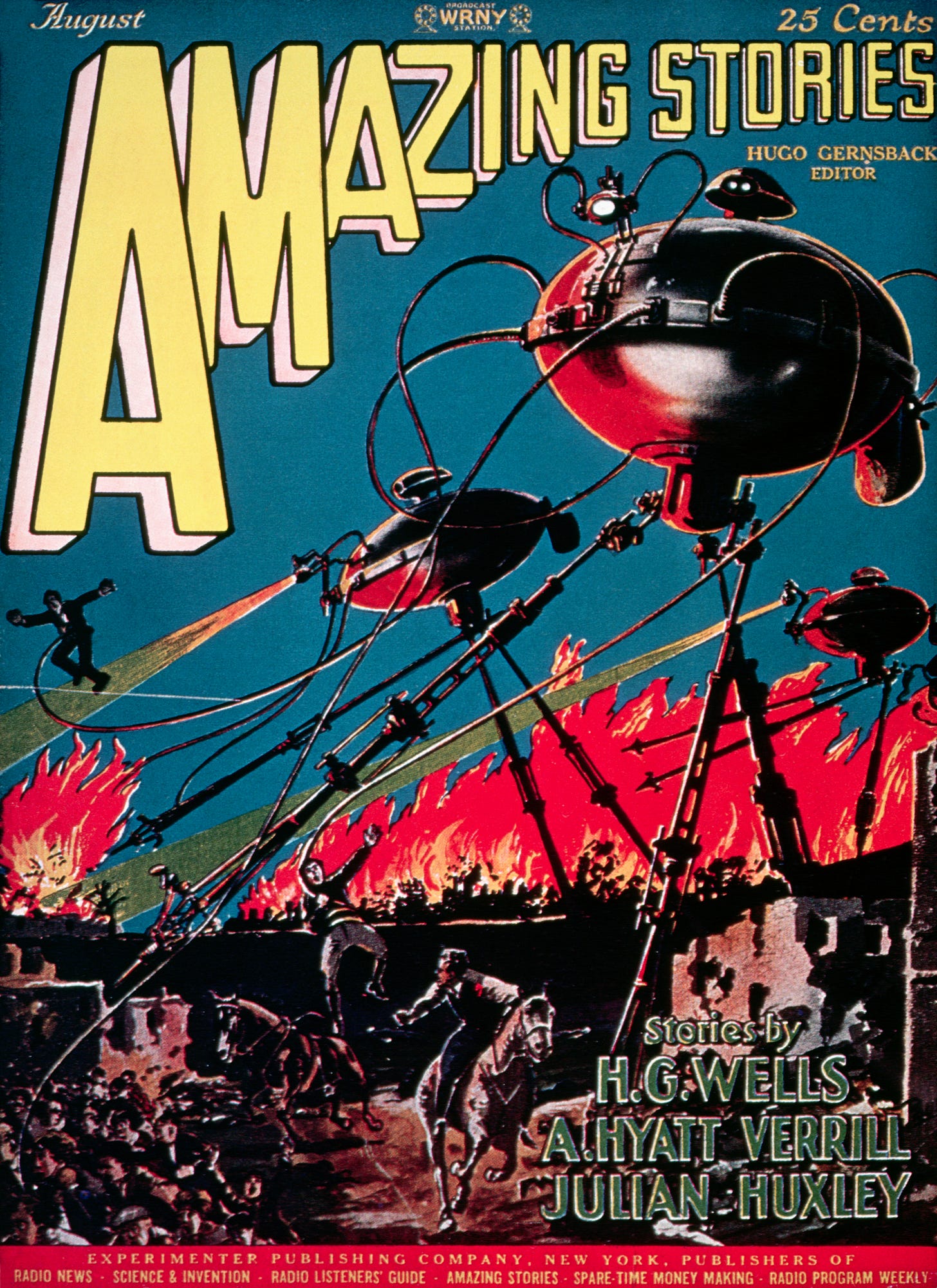 by Bill McKibben
---
Surprising methane sources — and solutions
The potent, short-lived greenhouse gas is about more than cow burps.
by Claire Elise Thompson & Marigo Farr
Rice is responsible for about 12 percent of global methane emissions.