Forest News
The Remarkable Symbiosis of Trees and Fungi
Fungi have helped trees adapt to so many environmental shocks. Underground fungal networks can help us cope with climate hazards. Read the whole story

by Somini Sengupta
---
Threatened Forests
Federal Logging Projects Put 10 Climate-Saving Forests on Chopping Block
The greatest immediate threat to mature and old-growth forests and trees on federal lands is logging. Read the full report, Worth More Standing.
US Forests and Natural Climate Solutions webinar with presenters Dominick DellaSalla and Jim Furnish. Sponsored by the League of Women Voters U.S.
Listen to Dominick DellaSalla and Jim Furnish in this very comprehensive, understandable 2-hour presentation on how our federal forests should be managed to address the crises of climate change, habitat and biodiversity loss, vs. how they are currently being managed:
Link for Webinar If you are asked for a passcode, type K2k+qRX9.
---
We've crossed the land use change planetary boundary, but solutions await
Scientists calculate we must retain 85% of tropical and boreal forests, and 50% of temperate forests, to stay within Earth's "safe operating" bounds, but the number of trees worldwide has fallen by nearly 50% since the dawn of agriculture.
Some of the actions that could bring us back into the safe operating space are securing Indigenous land rights, reforestation and landscape restoration, establishing new protected areas, redesigning food systems, and using finance as a tool.
Read more by Liz Kimbrough — Mongabay
Local Events
Monday, August 8, 2022 – 6:30 PM
Suppressed and Sabotaged: The Fight To Vote is a powerful documentary about the growing threat of voter suppression and election sabotage to our 2022 midterm elections. In 2021, 19 states passed 34 new voter laws following the Big Lie of the 2020 election. The film focuses on this recent wave of voter suppression and subversion laws being enacted in states, and how the 2018 Georgia gubernatorial race between Stacey Abrams and Brian Kemp provides a case study for understanding today's voter suppression laws across the country.
Join us online via Zoom
Forest Health Assessment with Malloree Weinhiemer
Thursday, August 11, 2022
9:00 am –12:00 pm
Join local forester Malloree Weinheimer in conducting a forest health assessment! Forests provide humans with several benefits including shelter, water, and food. Beyond basic survival, forests support human well-being in various ways, including recreational opportunities such as hiking or birdwatching, offering both physical and mental health benefits. But what makes a forest "healthy"? What should a healthy forest look like? Learn about the importance of forests in today's world and what it means to maintain healthy forests. Learn more
Regional Actions
GTN Xpress Pipeline would increase greenhouse gas emissions, despite Washington's and Oregon's laws that require a dramatic decrease in emissions to meet our climate goals.
In the past three years, both Washington and Oregon have taken major steps to curb our region's reliance on climate-polluting fracked gas. Case in point: both states have passed laws requiring a complete phase-out of fossil fuel-generated retail electricity. Yet, TC Energy is full steam ahead with plans to expand its Gas Transmission Northwest (GTN) Xpress pipeline by up to 250,000 dekatherms per day (Dth/d). That's enough gas to service 1.2 million households each day.
In order to build our opposition and support, we will be hosting an informational webinar regarding GTN, where you can learn about this campaign and how to make your voice heard.
What is GTN Xpress Pipeline and how to get involved!

When: August 9, 2022, at 12 p.m.

Where: via Zoom
RSVP
Submit A Comment in Support of Clean Truck Standards
California pioneered some of the strongest rules to limit emissions from commercial trucks, protecting the air you breathe and our climate. Washington stood up for clean air and supports these standards, but the Environmental Protection Agency (EPA) could soon block this critical action under pressure from truck manufacturers.
Truck manufacturers want to continue polluting with no limitations, risking our health and climate. They're now pushing the EPA to block or delay these states from taking this important step.
Clean air and public health depend on tackling commercial truck emissions. Heavy-duty vehicles are a major source of toxic air pollution – like NOx and particulate matter – which are associated with increased risk of asthma, decreased lung function, heart attacks, lung cancer, and premature deaths.
These health risks are especially prominent in communities of color and low-income communities, many of which are located next to major freight routes and can see upwards of 1,000 diesel trucks passing through their neighborhoods per hour.
It's not just the communities on the frontlines that will benefit from cleaning up our trucks. Transportation is the largest contributor to climate change, and commercial trucks are an important part of the problem. Tackling this major source of emissions will benefit the entire planet.
Local/Regional News
In Alaska's special election, a bipartisan mindset makes sense
Pandering to the center is actually a viable strategy in the race to serve out Rep. Don Young's term in the US House. For a country bogged down by political polarization, the run-up to Alaska's first ranked choice election might seem refreshing: a Democrat talking openly about family ties to a Republican Congressman; a Republican giving shout-outs to union members; and voters with the power to rank candidates from the opposing party.

Read the full story by Jeannette Lee — Sightline
Local and Regional Newsletters
National Actions
Support Using Funds to Protect Public Health and Tackle the Climate Crisis
The Sierra Club is advocating for every state to use the funds from the Infrastructure Law to improve roads, rail, ports, and airports in ways that will protect public health and tackle the climate crisis.
The Biden administration is working on a standard that would require state departments of transportation and metropolitan planning organizations to set goals to reduce transportation emissions and track progress toward meeting those targets.
Ask the Department of Transportation (DOT) to make this rule as strong as possible.
---
Tell USPS to go 100% Electric
USPS has announced plans to purchase at least 40% EVs in their new fleet. This change is a step in the right direction, but it's also not nearly enough.
Also, USPS is still allowing Oshkosh to move production of these vehicles from a union facility in Wisconsin to a brand-new facility in South Carolina where it will be very difficult for workers to organize.
USPS is accepting public comments on their new plan until August 15.
Submit your comments for USPS to invest in a new fleet of 100% union-made electric vehicles
---
Manchin says he's in, but we still want him out. Tell Biden it's still a climate emergency, and that your bank is fueling it.
Even if Congress passes the climate bill, we still need more to address this crisis. So urge Biden to declare a climate emergency. Tell your bank that new infrastructure is going to melt if they don't stop funding fossil fuel projects. And support students across the globe who will occupy their schools and universities to bring attention to the future they will inherit.
Tell Biden: Choose People over Fossil Fuels and Declare a Climate Emergency
Help Pass the Inflation Reduction Act
If passed, The Inflation Reduction Act will be a huge step forward on climate action, putting our country on a path to reducing carbon emissions by nearly 40 percent by 2030. With a reported $370 billion in investments in climate and clean energy, this bill would be by far the most crucial action Congress has ever taken to address climate change.
Tell Your Senator to Pass the Climate Legislation now!
---
Take Action to Protect Our Mature and Old-Growth Forests!
The Forest Service and Bureau of Land Management are calling for public comments in response to President Biden's Earth Day Executive order on mature and old-growth forests. It's time to tell them all the reasons why our climate forests are worth more standing.
The official public comment period ends on August 15, 2022.
Get more information and submit your comment
---
The French oil giant Total announced a staggering $5.7 billion yesterday in second-quarter profits to shareholders.
This is just weeks after deadly record-breaking temperatures in Europe and Africa. Meanwhile, the dangerous heat in the US right now is causing wildfires, roads to melt, and more.
There's a direct connection between Total and Marsh building a pipeline and the climate disasters we're seeing right now — and EACOP will only make the climate crisis worse.
The pipeline would open up critical ecosystems in the landlocked regions of Central and Eastern Africa to commercial oil exploitation2 – devastating endangered species, national parks and threatening the water of 40 million people3.
Without insurance, the EACOP project can't move ahead, which is why we're calling on Marsh, Total's insurance broker, to drop it.
---
Breaking News – LCV Top 5 – July 2022
Surprise Senate deal sets stage for record climate and environmental justice investments.
We are still going through the details, but we are excited by what we know so far about the deal. It includes long-term, robust support for clean electricity, electric vehicles, domestic clean energy manufacturing, and environmental justice communities, with particular support for working families and communities impacted by the shift away from fossil fuels. Read more
National/International News
---
Here's what's in the Senate's $369 billion for climate and energy
This week, after months of negotiations and false starts, Senate Democrats made a deal on a bill called the Inflation Reduction Act of 2022.
If it passes, the bill would invest $369 billion in American energy security and fighting climate change — the single largest infusion of federal cash to tackle the climate threat in U.S. history. According to Senate Majority Leader Chuck Schumer's office, the bill would reduce domestic emissions approximately 40 percent below 2005 levels by 2030, an estimate that has been tentatively verified by independent experts. Read the full story
This Tiny Modular Nuclear Reactor Just Got the Green Light From U.S. Regulators
Eleven countries are already interested in setting up NuScale power plants.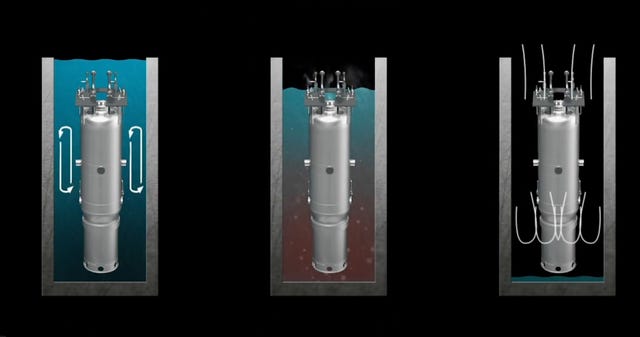 The U.S. Nuclear Regulatory Commission (NRC) has awarded approval to nuclear leader NuScale for its small, modular reactor design.
These reactors will be built offsite and installed onsite at nontraditionally small nuclear plants.
The energy industry faces huge challenges before it can decarbonize.
In a major step forward for the burgeoning modular nuclear reactor movement, the U.S. Nuclear Regulatory Commission (NRC) approved all but the final formalities on a tiny reactor design by industry leader NuScale. The July 29 announcement comes after six years of steady work toward regulatory approval"
WELC ANALYSIS: Inflation Reduction Act's forest provisions
We read the 725-page Inflation Reduction Act so you don't have to
On Thursday, the U.S. Senate announced an historic agreement designed to reduce inflation, combat the climate crisis, and provide needed funding for essential government programs. Included in the package are significant investments in federal land management and environmental analysis and review, which is vital to ensuring that the best available science informs land management decisions. Read more
---
---
ARTIST JUSTIN BRICE INSTALLS SOLAR POWERED ROAD SIGNS ON NATIONAL MALL EMPHASIZING URGENCY OF THE CLIMATE CRISIS
In case you missed it, on Friday the U.S. Capitol became the backdrop for New York artist Justin Brice's public art exhibition entitled: WHY'S AN OCTOPUS ON MY LAWN? Commissioned by the League of Conservation Voters to inspire people to engage on this now or never moment for climate activism, Brice's installation of five solar-powered highway message boards flashed text calling attention to communities impacted by extreme weather, environmental injustice, species extinction, and cautionary aphorisms about the devastating impacts of the climate crisis. Read More
by Kyra Madunich-Arevalo
National Newsletters
A daily newsletter by Grist
August 5 — How the Senate climate bill could save lives
August 4 — Fracking is getting put on hold in central California
August 3 — Maine is staying the course on climate action.
Opinion
Making Momentum Matter!
Post-Manchin, the climate fight morphs in many ways
Bill McKibben shares his thoughts on new battles and opportunities.
Read the full story
---
Big Mammals = Big Climate Benefits
It's not always apparent saving large mammals can also protect the climate. In other words, biodiversity and climate are linked. Read more — NRDC
Why developing country voices will shape the global climate agenda
A growing range of voices within developing countries are arguing that major transitions towards sustainable energy and electrification are compatible with, and indeed central to, new development opportunities.
Read more — Brookings
The climate bill's oil and gas provisions are a worthwhile tradeoff
There is a certain irony in pairing new oil and gas development – a key cause of climate change – with development of renewable energy – a key solution. And as you might expect, some in the environmental movement are howling.
Read more — Brookings
Climate in Politics
What Is the Climate Impact of the Inflation Reduction Act?
Senate Democrats must move immediately to pass this bill, and House Democrats must swiftly follow suit to get the legislation to the president's desk for his signature.
U.S. Senators Chuck Schumer (D-NY) and Joe Manchin (D-WV) put forward a bill—the Inflation Reduction Act of 2022 (IRA)—containing historic investments in confronting climate change and building America's clean energy economy. This legislation will fight inflation by driving down energy costs, provide economic opportunity and capacity-building investments in disadvantaged communities, create good jobs, and give the U.S. a fighting chance to cut greenhouse gas pollution in line with President Joe Biden's commitments.
At the same time, this bill represents a compromise reached after a lengthy and difficult negotiation. Read the full story
Hothouse Earth: An Inhabitant's Guide
This is just the beginning, insists McGuire, who is emeritus professor of geophysical and climate hazards at University College London. As he makes clear in his uncompromising depiction of the coming climatic catastrophe, we have – for far too long – ignored.
Read the full review
by Robin McKie — The Guardian