Solutions
New Interactive Map, Webpage Highlight Local Climate Plans
Interactive Map
The interactive map above includes icons for Washington State jurisdictions we are aware of that have adopted climate-related documents.
Claiming Power: Stories of Rural Communities and Clean Energy
Jessica Plumb, an Olympic Peninsula-based filmmaker, is investigating the clean energy transition in rural communities through the Clean Energy Transformation Institute's Claiming Power project.
Local/Regional News
DNR Rejects PA Council's Bid to Postpone Timber Harvest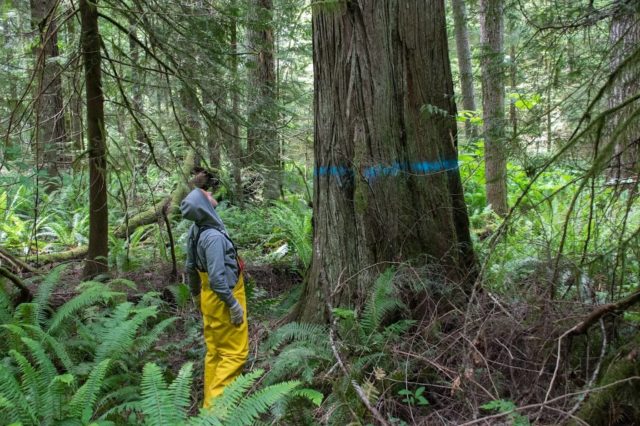 The Port Angeles City Council officially asked the State Department of Natural Resources to delay Thursday's auction to log off a 166 acre portion of land in the Elwha River watershed until they had time for further study of the potential impacts to the City's water supply. The DNR has declined, and the timber sale is expected to go forward.
Washington State Industrial Emissions
Analysis—Cement Case Study
Clean Energy Transition Institute (CETI) prepared a targeted analysis and case study on the potential for the manufacturing and use of green cement in Washington. Read more
---
All the People Case: Does DNR Have a Responsibility to Protect Future Generations from Climate Disruption?
Connie and Patricia will discuss the historic "All the People Case" (Conservation Northwest, Washington Environmental Council, Olympic Forest Coalition, et. al. v. Franz), now before the Washington Supreme Court. The case challenges DNR's narrow interpretation of Washington's Constitution and federal law in managing trust forest lands. Central to this is whether DNR's sole fiduciary responsibility is to generate revenue from timber sales or whether it has other obligations to Washington citizens not now being met (e.g., mitigating the adverse effects
---
Environmental Racism: A Story of Colonization and Ecocide
Local and Regional Newsletters
National Actions
Check Your Candy
Nestlé and Mondelēz candies contain Conflict Palm Oil, responsible for wide-scale forest destruction in some of the planet's last intact rainforests — like the Leuser Ecosystem of Sumatra, Indonesia.
Say BOOO! to Deforestation
---
Take a Break from Election Stress: Sustainable Farming Documentary Film Plants Trees!
Our friends at ForestPlanet, Inc. are producing an on-demand film screening of the award-winning film FROM SEED TO SEED. Registrants may stream this 87-minute film multiple times during a 60-hour availability window starting 12noon Friday, November 4th (Eastern Time US) – watch at your convenience from wherever you are!
This is an excellent movie, registration is only $10, and we are sure that you will enjoy it. Also, EACH REGISTRATION PLANTS 50 TREES, so you can do a solid for the planet just by watching from the comfort of your own home!
---
Hold P&G accountable
Until P&G severs their relationship with Royal Golden Eagle (RGE) and other dirty suppliers, they're effectively supporting land theft from Indigenous people, the use of threats and violence, and clearcutting the rainforest habitat of endangered species.
If we lose, Big Oil & Gas will win
Our ENTIRE mission is to raise money for candidates who are committed to tackling climate change. We simply ask that you support candidates that are committed to investing in climate action and advancing environmental justice. Your contribution does not go to GiveGreen, it goes directly to the candidates' campaigns and candidates will know that climate is your top priority!
Even with all the support from GiveGreen donors, our Senate candidates like John Fetterman (PA), Mandela Barnes (WI), Cheri Beasley (NC), Val Demings (FL), and Tim Ryan (OH) are falling behind their climate-denier opponents and are losing momentum.
---
Why social change is so excruciatingly difficult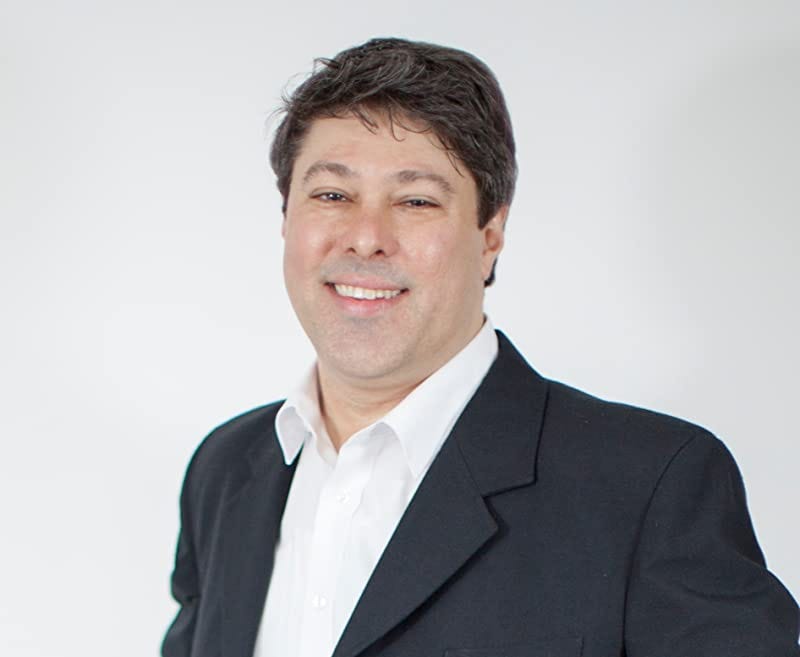 A chat with psychologist John Jost about system justification theory and the differences between conservatives and liberals.
---
Make Manchin Meaningless
We're getting nervous about our top climate hawk candidates for Senate: Mandela Barnes in Wisconsin and Cheri Beasley in North Carolina.
They're both in very close races, and this week we're asking everyone to help with calls, text messages, or donations.
---
Warnings to Action: Mobilising Humanity
National/International News
---
---
---
Maersk launches the world's first offshore electric vessel-charging station venture
Maersk Supply Service, a subsidiary of Danish shipping giant Maersk, is launching Stillstrom – an offshore vessel-charging venture to support the decarbonization of the maritime industry by eliminating idle emissions. Stillstrom will deliver offshore electric charging solutions to vessels at ports, hubs, and offshore energy operations. Read more
National Newsletters
A daily newsletter by Grist
Friday, October 28 —Maine regulators approve clean-energy projects
Thursday, October 27 — Garden State sues Big Oil
Wednesday, October 26 — San Francisco tackles housing and climate crises
Tuesday, October 25 — Australia to bring methane down under
Monday, October 24 — An untapped source of power: Rivers and tides
Opinion
Big Oil is addicted, but it's killing the rest of us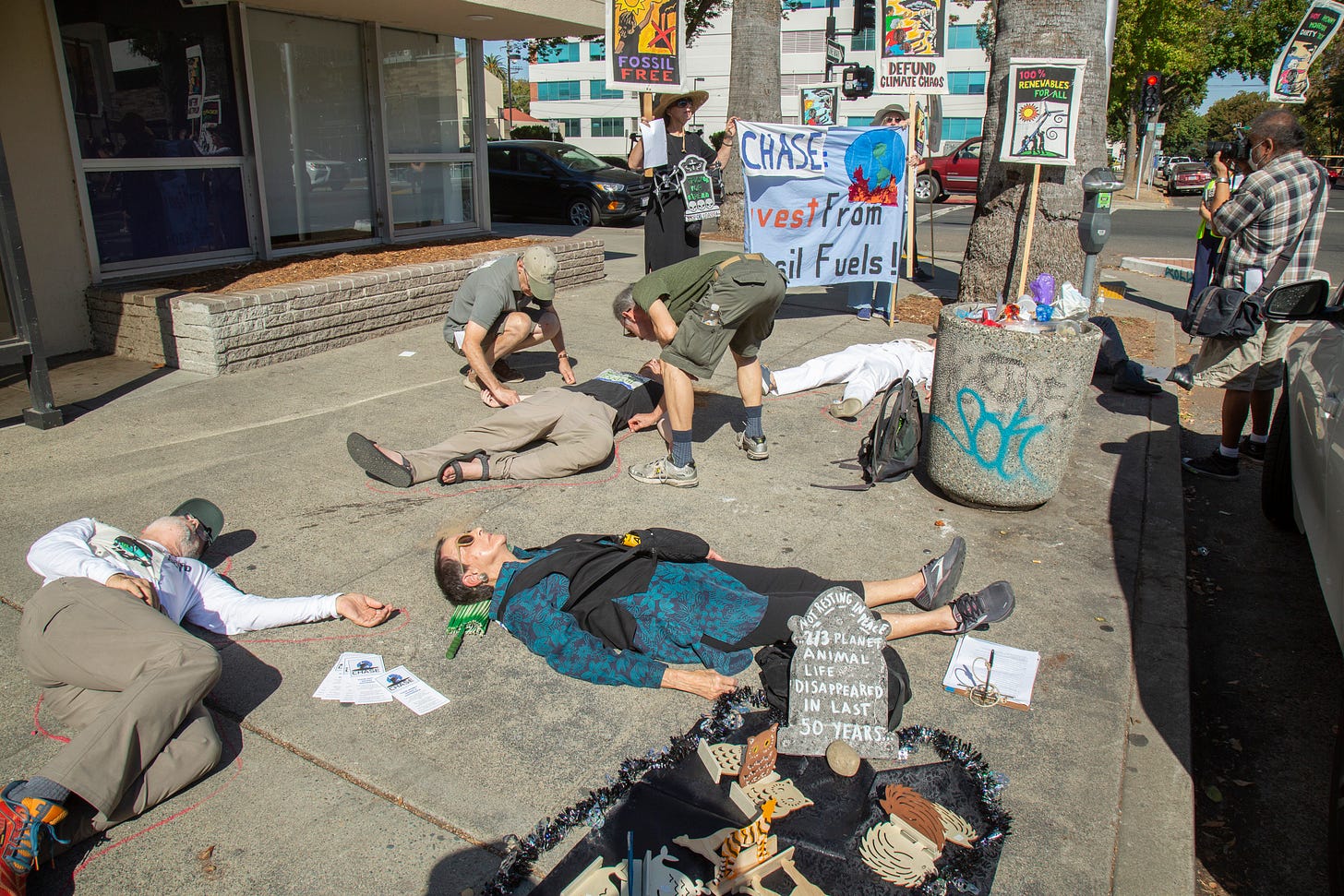 A shocking new summary of fossil fuel's assault on public health. Read more By Bill McKibben — The Crucial Years
How the Inflation Reduction Act Helps Forests Help Us
The landmark climate law is also good news for trees. Read more
By Juliet Grable — Sierra
We're asking all the wrong questions and ignoring the only one that matters.
---
Climate in Politics
Washington State Has Quietly Made Logging a Part of Its Climate Plan
Washington Governor Jay Inslee signed into law legislation that few Washingtonians seem to be aware of. Adopted two years ago, House Bill 2528 declares logging forests to be a "solution" to the climate crisis.  The state's logging operations have clearcut thousands of acres of mature forests annually over the last decade, with another 3,600 scheduled for logging in 2023. Read more.
The remnants of recent Queets Rain Forest clear cut harvesting operations in the Olympic National Forest, viewed on September 12, 2021, near Quinault, Washington. George Rose — Getty Images
By Paul Koberstein & Jessica Applegate — Earth Island Journal
Imagining Climate Resilience in the Pacific Northwest